24/7 Emergency Tree Service Madison, Watkinsville, & Surrounding Areas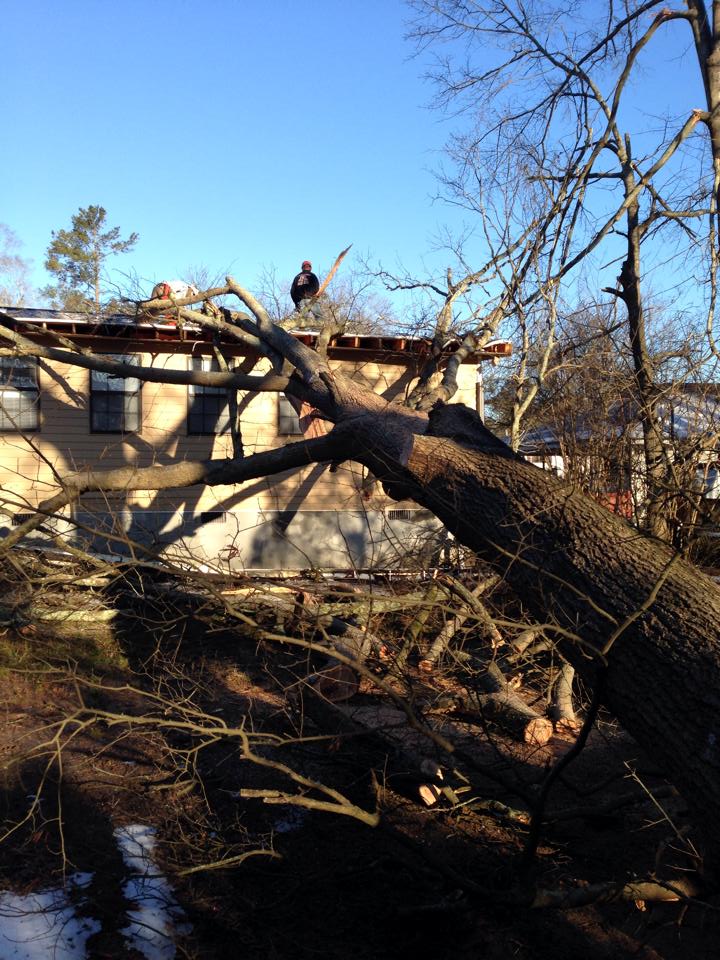 Porterfield Stump and Tree local to Athens, GA and Watkinsville, GA, is available 24/7 to help you with your tree emergency. We know the Georgia woodlands and know the impact our sometimes harsh storms have on them. We understand how frightening and impeding it can be to have a tree go down on your property, especially if it hits your home or business. That is why we are committed to be there for you at any time of the day or night. Our goal is to remove all tree hazards and restore your peace of mind as soon as possible.
With approximately ten million dollars of tree damage from lightning, water and high winds in Watkinsville and Athens each year, we see this as one of the biggest threats to our community's safety. When we know a storm is coming, we make sure our team of hazardous tree experts are ready and waiting for calls to come in. At Porterfield Stump and Tree, we do our best to get to you in as little time as possible. Once our team arrives, we will quickly assess damage and safety hazards and find the best way to start removing the tree or trees as quickly and efficiently as possible.
Porterfield Stump and Tree holds itself to the highest safety standards including staying up to date with the newest state of the art equipment so we can remove trees in the most effective ways possible. We are a local company we have removed hundreds of downed trees caused by storms for the Athens Georgia community in the last ten years. It doesn't matter how big or small the tree or limb we have the experience and skill to do it safely. When a tree falls often it can bring down power lines with it or cause serious structural damage to the things it hits. Emergency tree service is dangerous and you should never attempt to remove a tree yourself.  We are licensed bonded and insured which is an absolute must when dealing with emergency tree removals. Always check first before hiring a company!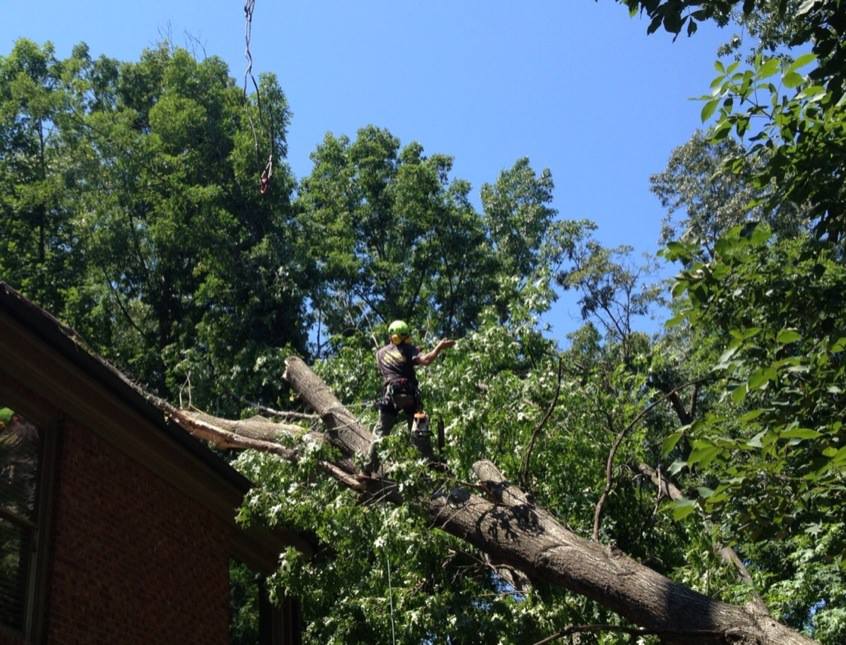 Emergency Tree Service Prevention
At Porterfield Stump and Tree we are strong believers in prevention. Our team of tree experts provide tree evaluations and will let you know if your tree is a possible danger. Having a tree inspected before a storm can literally save you thousands. Let us come out and check for unsafe dead and dying limbs and make the difference for your home and property this year.
After the emergency has past we will make sure your stump is removed using our local in house stump grinding service and talk with you about the tree planting services we offer. Our goal is to restore the beauty and safety of your landscape as promptly as possible.
Call Us 24/7 To Get A Fair Price & The Best Service
Our emergency tree service experts are standing by to help you in your time of need. We are the most trusted emergency tree service company in the Athens, Watkinsville area. We always charge a fair price.
Frequently Asked Questions (FAQs)
"Hi, I'm Matt Porterfield"
I absolutely love what I do, and I look forward to the opportunity to serve you. If you choose to work with Porterfield Stump and Tree, you have my word that the services we provide for you will be done to the highest standard of quality at a price that's fair.
"Always striving to give TOP NOTCH service!"