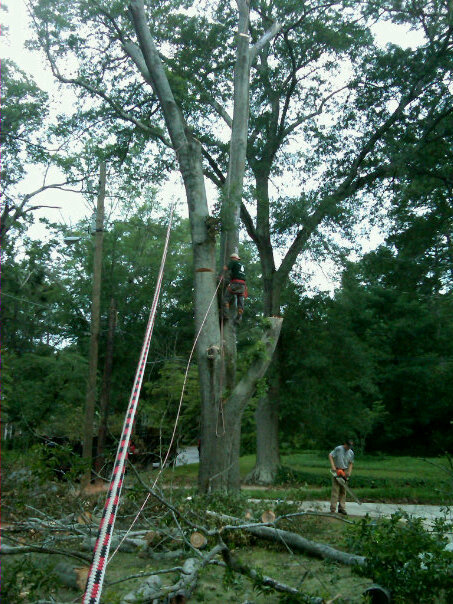 Tree removal can be difficult and extremely dangerous if not done correctly. We provide the best in tree removal throughout the Athens, GA metro area and take all precautions necessary to ensure that your home and property are kept safe and left in excellent shape.
Evaluating your tree is the first step in a safe tree removal. We will determine the tools and equipment necessary for the safest and most affordable tree removal. Along with determining the appropriate action plan for removing your tree, we will also analyze the best way to extract your tree and remove it from your property.
We may decide that climbing is the easiest way to access your tree's crown, or we may decide that using a bucket truck will be the best way. Many factors will determine course of action for each tree removal and vary between job.
One thing is consistent, however. We always take each and every step we can to protect your property and your home when we remove your tree and always offer you a fair tree removal price.
Contact Us Today For a Free Tree Removal Quote
We are a team of skilled tree removal technicians and have the experience and the machinery necessary to remove your tree the right way, at a fair price. Give us a call for a free tree removal estimate!
Frequently Asked Questions (FAQs)